Impressions:
So, people with an eyepatch fetish will probably like this anime. It kind of has that Chaos;HEAD feel, so I'm fairly happy with this episode. I didn't really pay attention to what was going on sooooo I can't really describe what I liked.
Gonna Continue Watching:
Yes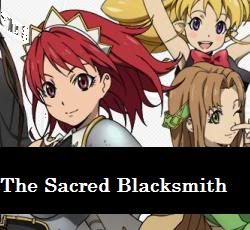 Impressions:
I didn't get why this anime had 'blacksmith' in the title untill this happened (see picture below). Haha.
Gonna Continue Watching:
Of course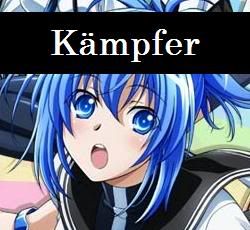 Impressions:
I'm not one for yuri, and so far this anime only hints at that direction. My excuse for being ok with watching it is that this blue haired girl is really a guy. I've figured out that the guy ends up as a Kampfer because of borrowing this plushie. The plushies in this series are the ones who 'guide' the various Kampfers :) And I'm still wondering why someone would borrow a plushie.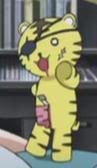 Gonna Continue Watching:
Sure, why not
Impressions:
I laughed so hard. 'nuff said
Gonna Continue Watching:
YES nya~~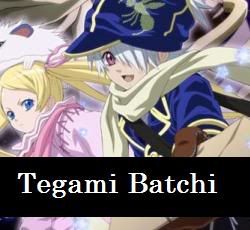 Impressions:
I noticed it follows the manga fairly well, so I already knew what was gonna happen but it was fun watching the expressions in the faces and seeing the manga in animated form. The episode was really short though >.>
Gonna Continue Watching:
Yes
Even though I've already done initial impressions for 12 of the Fall 2009 series, I still have 9 to go. These 9 are

Seitokai no Ichizon

,

To Aru Kagaku no Railgun

(a certain scientific railgun),

Darker than BLACK: Ryusei no Gemini

(Darker than Black: Gemini of the Meteor),

Fairy Tale

,

Kuuchuu Buranko

,

Kitty Girl-and

, and

Winter Sonata

.